The Law Chambers of Fazaly Ali is a legal firm with the strength of four partners being the main key players in the firm. Our office is situated at the heart of Johor Bahru, Johor which is convenient for the clients to meet their counsel.
It is a legal firm which deals with legal matters involving Criminal Litigation, Civil Disputes, Probate, Matrimonial Disputes, Industrial Relations and Conveyancing matters.
The niche of the firm was strengthened with the vast experiences of partners in their respective legal areas. All the partners will be contributing their knowledge and ideas whenever required. With the priority given to in prom-to legal advice, the firm will be ready to accommodate our client's needs.
Law is a legal process. Our aim in the practice is to ensure that justice is to apply according to the respected principle of race, religion and cultures permitted by law. Respect the culture and customs of every citizen and contribute to economic and social development through knowledge sharing.
Fiat Justitia Ruat Caelum.
Mohd Fazaly Ali Bin Mohd Ghazaly
LLB (Hons) UiTM
ali@fazalyalilawyers.com
Nur Ezzati binti Nooh
BLS (Hons) UiTM, LLB (Hons) UiTM
ezzati@fazalyalilawyers.com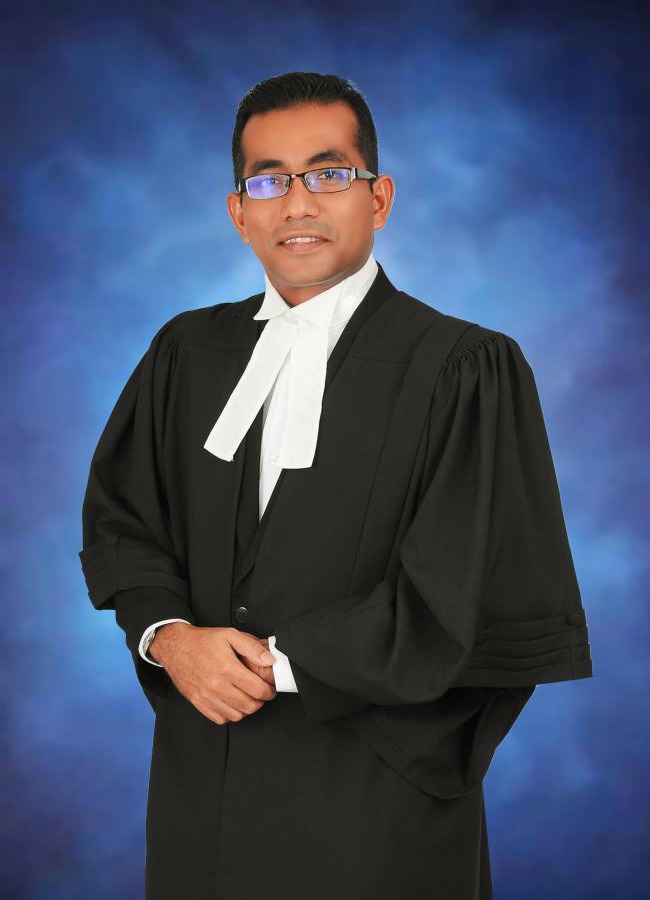 POSITION: PARTNERS
MOHD FAZALY ALI BIN MOHD GHAZALY
Bach. Of Law (UiTM)
LL.B (Hons) (UiTM)
Mohd Fazaly Ali Bin Mohd Ghazaly obtained his law degree from Mara University Of Technology. He later then joined SAJ Holdings as a Legal Executive. In SAJ Holdings, he was exposed to a water service oriented company. Most of the time, he was assigned to issues involving legal compliance with the statutory laws govern the said services company.
In 2007, he furthers his studies and obtained an LL.B(Hons) degree from UiTM. Being a JPA scholar, he joined the Attorney General's Chambers in 2007.
He was appointed as Deputy Public Prosecutor, at Prosecution Unit in the State of Johor. He served in Johor from November 2008 until June 2011. In 2011, he was promoted to Deputy Public Prosecutor at the Malaysian Anti-Corruption Commission (MACC), Putrajaya from June 2011 until January 2013. Later in 2013, he became a Magistrate at Kota Bharu, Kelantan. In 2014, he was promoted as Deputy Registrar (Criminal) of High Court Johor Bahru from January 2014 until August 2015.
He was admitted and registered as an Advocates and Solicitor of the High Court Of Malaya, Johor Bahru on 12th July 2015. He then starts practising as a sole proprietor before welcoming another partner under the name of Messrs The Law Chambers Of Fazaly Ali in August 2015.
Throughout his years in the legal profession, he has been exposed to numerous areas of practice such as providing legal opinions to government agencies, perusing investigation papers from various agencies, attend meeting for enhancement on regulatory compliance for government agencies, corporate matters, criminal and civil lawsuits, industrial disputes, personnel and industrial relations, legal translations, legal studies and opinions and many more. He also has initiated more than 1000 criminal prosecution during his time as a Deputy Public Prosecutor.
During his service in the government sector, he has been awarded as the Best Officer for the State of Johor Legal Advisors Office 2011. Cases that he had conducted was frequently reported in Malaysian Law Journal, Current Law Journal and All Malaysian Law Report.
As a contribution to education, Mohd Fazaly was also a part time lecturer at the Tun Abdul Razak University of Technology, MARSAH Islamic College and Yayasan Pelajaran Johor College specializing in Criminal Law, Business Law, Law of Partnership & Agency and Law of Contract. Mohd Fazaly has given numerous lectures and presentations on various aspects of the laws in several enforcement agencies and tertiary institution.
Recently, Mohd Fazaly has been honoured as a member of "Lembaga Hakim Pelawat Penjara" for the southern region by Ministry of Home Affairs. He is responsible to make a periodical inspection to remand prison and prison for convicts for the enhancement of Prison Department services in Malaysia.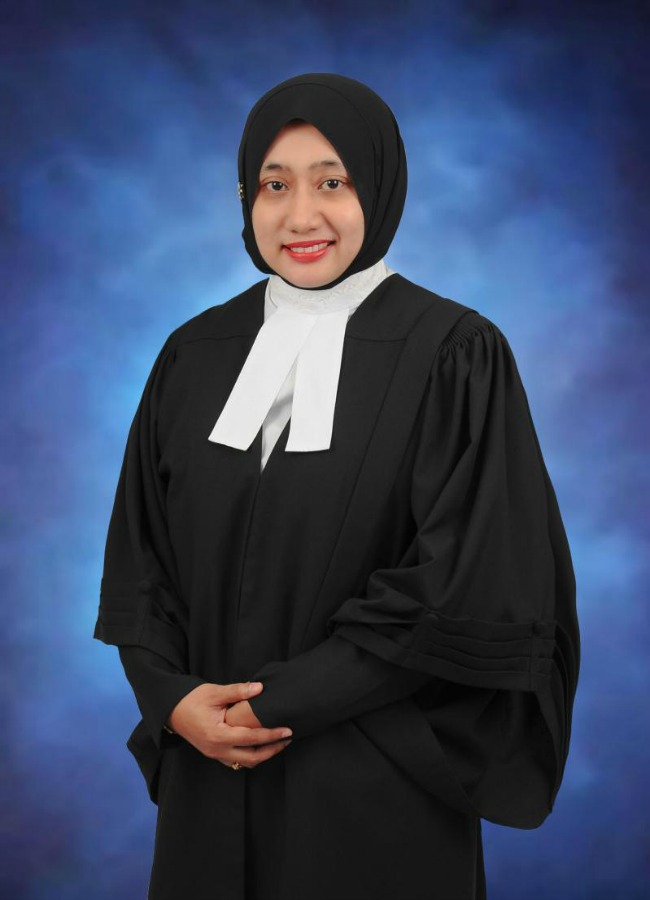 POSITION: PARTNER
NUR EZZATI BINTI NOOH
Bachelor Of Legal Studies(Hons) UiTM
LL.B (Hons) UiTM
Nur Ezzati Nooh graduated with a Law Degree from the Mara University Of Technology, Shah Alam in 2007. She joins the firm in May 2016. Prior to that, she had extensive legal experience with Federal Government as Legal Officer. She was a Federal Counsel, at Attorney's General Chambers attached to the State of Johor Land and Mineral Office. Later acted as Prosecuting Officer at Royal Malaysian Customs, Johor (2008-2014). She is well versed and familiar with custom offences, law and regulation in Malaysia.
As Federal Counsel, she was involved in extensive research on land law and minerals disputes, representing the State of Johor in meetings with Attorney General's Chambers on land and minerals issues. She involved with Johor State Legal Advisor's Office in preparing courts documents, legal writing and opinions. She also conducts civil trial and application involving the collection of government revenue and also involved in assisting Johor State Legal Advisor's Office in land disputes involving State Government of Johor as parties to the court action.
During her time as a Prosecuting Officer with the Royal Malaysian Customs, she has initiated more than 200 criminal prosecutions under Customs Act 1967. In acknowledging her expertise, Nur Ezzati was awarded the Best Prosecuting Officer in Royal Malaysian of Custom for the year 2013.
After 7 years in government service, Nur Ezzati intends to broaden her experience as an Advocate and Solicitor. She was admitted and registered as an Advocates and Solicitor of the High Court of Malaya, Johor Bahru on 31st January 2016. Thereafter, she commenced legal practice as Advocate and Solicitor with The Law Chambers of Fazaly Ali in the areas of criminal litigation and civil disputes. She is currently had been giving practical advice to companies by giving an opinion on laws and regulations of the Royal Malaysian Customs.
Call us at 011-1125 7092 or email at fazalyalichambers@gmail.com
OR just fill in the form here and we will contact you Address
No. 36C-1, Jalan Kolam Ayer,
Taman Kolam Ayer,
80100 Johor Bahru, Johor.
CONTACT US
Tel : 011-1125 7092
Fax : 07-227 7092
Email:
fazalyalichambers@gmail.com
Open on Sunday – Thursday
8.30 am – 5.00 pm